Debbie Fox
Sales Associate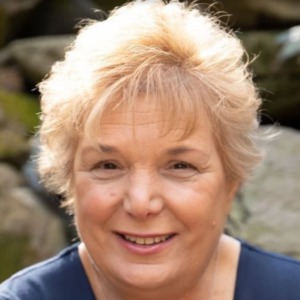 Debbie Fox is a long time resident of Millburn, NJ. When it came time for Debbie and her husband, Ron, to look for a house in NJ, there was only one town for her, Millburn. Debbie raised her two children, Sydney & Zachary, in Millburn. After more than 20 years of living here, Debbie still feels passionate about her town and all of the other surrounding towns. Debbie has been very active in her community having served a three year term on the Millburn Board of Education and several terms as a Board of Trustee at Congregation B'nai Israel. In addition, she chaired and served on many committees professionally, and in the schools, sports programs and community.
Debbie loves to throw parties and can't help but volunteer to chair galas, banquets and fundraisers. Debbie began her real estate career out of a true love for homes and people and the union of the two. As an agent, Debbie believes in sharing her honest opinions about a house, a street or a community with her clients. Her client's become her family and their ultimate happiness is what drives her. Debbie comes to real estate from an established career in market research. The goal of market research is to determine the viability of a new service or product through research conducted directly with potential customers. Having spent many years talking to and studying consumer's needs and wants has given Debbie an ideal background to ask the right questions to quickly understand her client's needs and wants. This skill has been invaluable in helping client's find their perfect home quickly and as stress free as possible.
Debbie received her BA degree in foreign languages from the University of Pittsburgh and an MA from the American University School of International Studies.
Debbie was a pleasure to work with, extremely attentive to detail, and very hard-working. Above all, she was honest about the pros and cons of each potential purchase. - W.J.

Debbie brought positive energy and joy to our home buying process, and guided us the entire way. She quickly understood our priorities and found relevant houses. She also has an amazing knack for spotting possibilities - she had creative ideas for modifications we could make to homes that we would have otherwise mistakenly overlooked. Since she lives in northern NJ, she was able to give us a heads up about upcoming listings. She also provided us with a thorough understanding of the school system, recommendations to local contractors, and followed up on other questions we had. We couldn't have asked for a better home buying experience! - Zillow review

Debbie helped us buy and sell our house. She helped us find exactly what we were looking for, and went above and beyond when it was time to sell. She was extremely knowledgeable about the market and buying and selling process. - K. Belair