Meghan Gruchacz
Sales Associate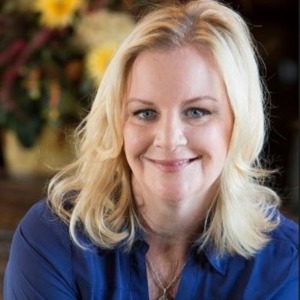 Meghan has lived in Short Hills all her life and chose to raise her family here. She is so enamored with her neighborhood, she bought a house on the very same street she grew up on almost 23 years ago!
Meghan is not only highly knowledgeable of the area's vibrant real estate market, but of its diverse community life as well. She loves helping buyers find their dream home in Short Hills, and all the wonderful surrounding towns along the direct train line to NYC. To Meghan, delivering superior-quality customer service and seamless transactions is paramount. As a member of the Maggee Miggins Group at Compass RE, she draws on extensive resources and the latest market data to present the best opportunities for her clients. Meghan is known for her analytic approach, attentive service and ability to anticipate people's needs before they do, keeping her always a step ahead and in tune with her clients' goals. Prior to selling real estate, she enjoyed a successful career in fashion public relations and marketing for luxury companies.
Her outgoing personality, vast connections and commitment to excellence in all she does sets Meghan apart as the agent to trust for your unique real estate needs. Deeply connected to the community, she sits on the Alumnae Board at Oak Knoll School in Summit, Millburn Township Beautification League, is a Sustainer in The Junior League of the Oranges and Short Hills and is active with the Ladies Auxiliary of St. Rose of Lima Chruch in Short Hills.
"Meghan has been our rock through the ups and downs of selling and buying of our homes. And our situation was a real challenge. Her energy, patience, and problem solving took what was a very stressful experience and turned it into a process that was manageable and amazingly, fun. Meghan and her team priced our sale house perfectly to ensure multiple bids, and we accepted the bid within 48 hours. Meanwhile, we had been looking for over THREE years for our new house. Meghan searched, called, and literally walked the neighborhood. And we bid on houses all throughout that time. Our hearts were broken on more than a few occasions from lost bids; yet she refused to let us overbid, she advised us when to pull a bid, and told us it would all work out. After missing out on numerous dream homes, her team never gave up and we're now in a home that was better than any we had bid on before, at a win-win price point for seller and buyer in the most insane housing market ever. She was our agent, and now we're happy to call her a true friend. - Chris C."