10 Common Items Often Missed in a Home Inspection
Posted by Leslie Crowe on Wednesday, March 10, 2021 at 7:36 AM
By Leslie Crowe / March 10, 2021
Comment
When you buy a home, condo, or house, it's imperative to perform a professional home inspection. Having an inspector carefully look through the property before you buy gives you the assurance to either move forward or to withdraw from the transaction. Sellers may have a chance to correct some issues but it is ultimately up to you, the buyer, to decide with the knowledge you have after the inspection if you want to proceed.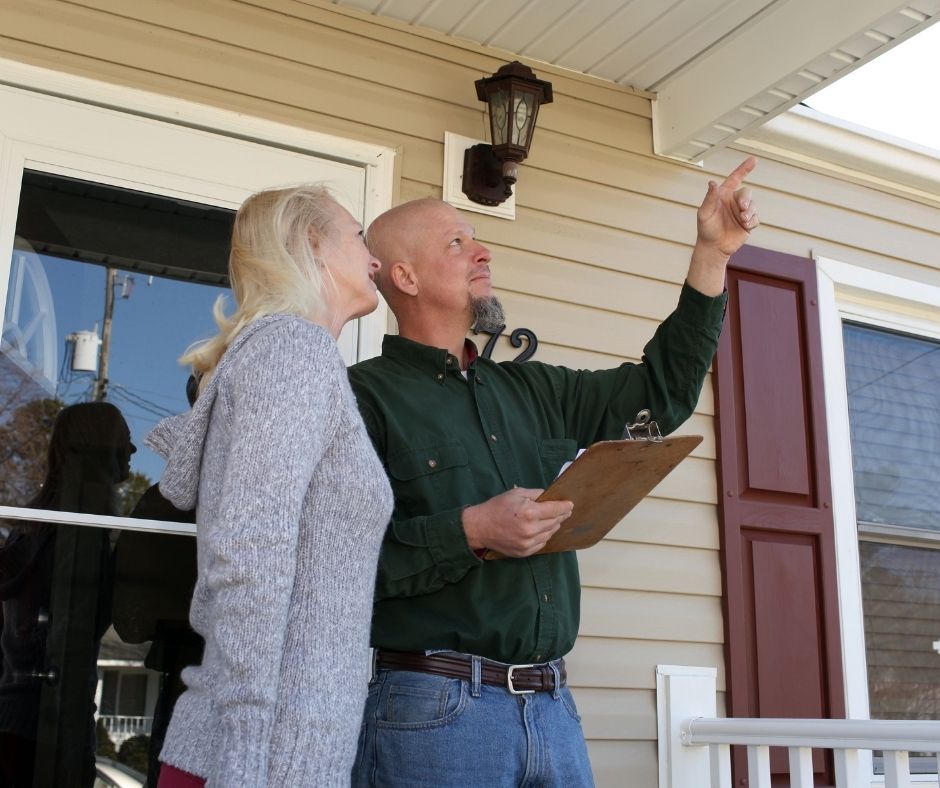 However, even the best home inspectors have been known to miss things occasionally and it's important to know all the details of a home inspection, including minor issues that could cause major problems if not addressed.
Here are 10 common items many home inspectors may miss on a home inspection and how to remind them to check:
#1. Septic systems.
Many New Jersey homes or older, historic homes that are not set in subdivisions where there's one home next to each other will probably have septic systems rather than city sewer. These septic systems should be inspected but oftentimes, you'll need a separate inspection from a professional that understands septic systems in order to feel comfortable about the condition of the system.
However, even inspecting the septic system is no guarantee that it will not fail later on down the road, but it can give you peace of mind that the septic tank was recently pumped, is in good stable condition currently and will properly work once you move in.
#2. Ice dams
This is a difficult issue when that you are buying the home not in the winter season. During the winter it's possible the damage could occur from ice dams that clog up gutters and icicles that can weigh heavily on the eaves of homes. The most recognizable damage from ice dams is a water stain. However, it can be cleaned up by the owner but if the ice dam is located in an area where the inspector has no access to see behind a wall if there was damage to the siding of the home, it could be easily missed.
#3. Internal leaks.
Leaks can cause a whole mess of problems including mold and mildew, as well as structural damage. It's important to carefully inspect that the home is well-sealed against the elements and that any water that can get towards the house is redirected away from the home. Your inspector will check for any evidence of water damage in the home but, recent leaks could take quite a while to show up, meaning the inspector could easily miss it.
#4.Internal structural damage.
An inspector will check out the roof and the foundation but anything internal may not be easily visible. If the inspector suspects there may be more structural damage than he can visibly see, he may suggest an additional inspection from a professional that deals only with roofs and/or foundations. It may also be a good idea to bring along a contractor to give you an accurate idea of costs should there be any damage found. This is common in older homes or historic homes that have seen renovations over the years.
Related: Simple Security Tools to Keeping Your Home Safe
#5. Chimney issues.
Again, the inspector will look over the entire external part of the chimney and as much as they can see from the inside, but it can be difficult to see any deterioration of the bricks and mortar inside the chimney itself. Soot and creosote can build up and cause chimney fires and this is a very difficult thing to determine. In order to be sure about the chimney, it's important to get a level 2 inspection, which is performed by specialists. This is a more thorough inspection of the chimney and if there has been a house fire or chimney fire, it's imperative to get this type of inspection to verify any further damage.
More: 9 Tips on Keeping Your Fireplace Safe
#6. Electrical.
The inspector will provide you basic information about the electrical system in the home, but again, this is typically through visual inspection. They may not be able to identify malfunctioning components in the home if it is due to an electrical issue, meaning it may be behind the wall and may need further inspection. Again, something very common in older homes.
#7. Blocked sewer lines.
Just as with septic systems, home inspectors cannot detect partial blockages or pipe damage. These pipes can often be damaged by tree roots and it takes special equipment to detect these issues.
#8. Heat exchanger.
The heat exchanger can crack leading to combustion byproducts like carbon monoxide. Of course, this is not something you want in your home so it may be important to bring along an HVAC specialist if the home has a heat exchanger unit that is 10 years or older. Talk to your real estate agent about the type of heating and cooling the home has and if this is an important step.
Read More: 4 Tips on Buying a Historic Home
#9. Heating or cooling system.
Heating and air-conditioning systems are funny things; they may be running great and then all of a sudden stop working. It's a difficult thing to determine the life of a heating and cooling system but the best way is through a thorough examination and many home inspectors are not qualified for this type of thorough inspection. Most inspectors will make sure the system is functional at the time of the visit but if you are buying a home with an older unit, it may be important to have an additional inspection, especially if you don't want to lose air-conditioning in the heat of summer or heat in the dead of winter.
#10. Loadbearing walls.
The inspector will go over the basics of the house in general and usually has a good deal of knowledge of just about every detail, however, if you're planning a major remodel or reconstruction of the home, the inspector may not be able to give you details on loadbearing walls if you plan on removing one. It's important to have a contractor look over the home if you're planning on a major remodel.
Older homes and historic buildings in Essex, Union and Morris are prone to certain issues over time so it is imperative that any potential buyer uses an inspection well-versed in our area's construction. For expert home inspection care in New Jersey, contact us below at any time. We have professionals that understand our homes and can offer expert advice for your specific home.
If you've just started the process, browse our featured communities below. We'd love to provide you with a custom list of homes that meet your search criteria and price throughout Morris, Essex and the Union County real estate market.