6 Places to Go After Selling Your Family Home
Posted by Leslie Crowe on Thursday, July 1, 2021 at 8:58 AM
By Leslie Crowe / July 1, 2021
Comment
Whether you sell your home to take advantage of market conditions, to right-size your living space or to relocate, the biggest question will be where do you go next? The most seamless transition might be selling your current home and buying a new one, but sometimes circumstances and finances don't align that neatly. Thankfully, there are myriad options to accommodate you and your family post-sale. Here are a few of the most popular.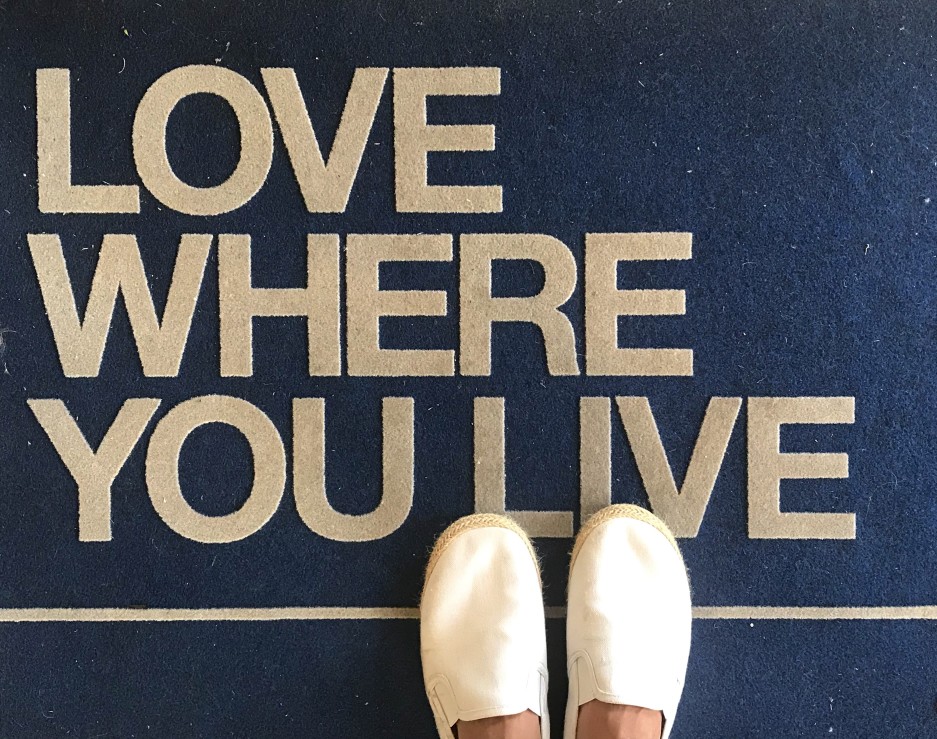 Depending on economic conditions, renting might be a financially advantageous move after selling. If the stock market is roaring while the housing market is inflated, you might do well to rent a home, invest your cash and wait for favorable real estate prices. Renting also gives you a chance to breathe as you figure out your next steps, often without worrying about maintenance costs and yard upkeep.
Renting is also ideal for many try-before-you-buy scenarios. Leasing a home gives you the freedom to check out a new community or neighborhood without a long-term commitment. You can get a feel for whether your upsized or downsized living space works for you and even try on different architectural styles. Maybe the Victorians you've had your eye on will feel a bit cramped, or you'll discover that minimalist modern doesn't work for your busy household. A leased property is also a great landing spot if your next purchased home won't be ready on your timeline.
No matter what your reasons for renting after you sell, we encourage you to check out your short-term lease options, so you're not tied down when you're ready to make your next long-term commitment.
Vacation All Year-Round
Do you already own a vacation property or a second home? If so, maybe now's the time to take full advantage of the place by living there full time. Chances are you purchased the home for its stellar location and amenities. During COVID, many people were able to figure out long-term work-from-home arrangements giving you more flexibility in where you live. If so, why not enjoy lake life, beach life or mountain life for the long haul, or at least until you're ready to buy. Be sure to review any community agreements for your vacation home, which may restrict long-term occupancy. If you don't have your own vacation place, check out sites like VRBO or Airbnb to look for beautiful accommodations in a relaxing, get-away-from-it-all locale you wouldn't expect to reside in permanently.
Consider a Low-Maintenance Condo or Townhouse
A lock-and-leave, low-maintenance condominium or townhome can be a great "half-step" between renting and buying. You can likely find an option for much less than the single-family home you just sold, leaving you with the remainder of your sales proceeds to invest or use towards retirement or college expenses. These communities offer more inventory than the single-family sector in many markets, and they often include exciting amenities, such as a pool, clubhouse, park or fitness room. They also make it easy to travel and explore with no yard work, snow removal or exterior maintenance to tie you down. Lastly, these tight-knit HOAs are a great way to meet people and make friends in a new town or neighborhood.
Rent
Renting might be ideal right now. It's such a weird market and we don't really know where things will go over the next 6 months so renting might be a great option. Renting really opens up multiple opportunities. It gives you a chance to breathe as you figure out your next steps, takes the pressure off buying and selling again, and you have the added luxury of letting someone else take care of maintenance both inside and outside.
Renting offers the freedom to check out a new community without committing to buying a property just yet. You can visit various places before settling down. Renting can offer lots of options from saving money on maintenance to signing a short-term lease so you're not tied down should the need to buy arise suddenly. And if you don't love where to live, you can easily move on. It's a great way to get a feel for a new place, whether it's across town or across the country. We specifically encourage renting in a new location before buying so you know where you want to live permanently when the time comes.
After raising a family and caring for a large home for decades, it might be time to seek housing that's ideal for your next stage of life. Active adult communities offer many great benefits for people ages 55 and up, and they can be a great transition after selling your home. These independent living housing types vary, but most are reserved for residents ages 55 and over while offering floor plans and amenities suited to the needs of older people. That can include ample elevators, wide hallways, accessible bathrooms, plus safe and secure grounds with a roster of community offerings and activities. Here, the focus is on connecting with residents with similar interests in an environment where living is easy.
If your household is flexible, housesitting can be a great way to find short-term accommodations while earning a bit of pocket money. Several websites, such as MindMyHouse and TrustedHousesitters, pair homeowners with reliable sitters. Some gigs will require you to look after pets, plants and household chores, such as putting out the trash, and you'll likely have to place most of your own belongings in storage. In return, you can familiarize yourself with new areas and plan where to make your next permanent move.
Leaseback agreements are an excellent option for sellers that need to stay in the sold property a little longer. Known as a sale-leaseback, rent back or post-closing possession agreement, this arrangement allows you to close on the home sale and then become the buyer's temporary tenant afterward. The buyer needs to sign off on the specifics, but leaseback agreements are relatively common, happening in about 20 percent of all purchases, according to the National Association of Realtors. Talk to your listing agent if you think your situation may require a leaseback agreement.
Of course, you can always shack up with the in-laws or try your hand at couch surfing, but the options above will give you a bit more freedom, stability and peace of mind during your post-closing period. Finding the right home doesn't need to be a rushed decision. If you need additional help selling, buying, renting or negotiating a leaseback agreement, contact our office below. We'd love to help you on your journey from one home to the next.