Landscape Like a Pro with Andrew K. Becker
Posted by Leslie Crowe on Tuesday, May 18, 2021 at 8:48 AM
By Leslie Crowe / May 18, 2021
Comment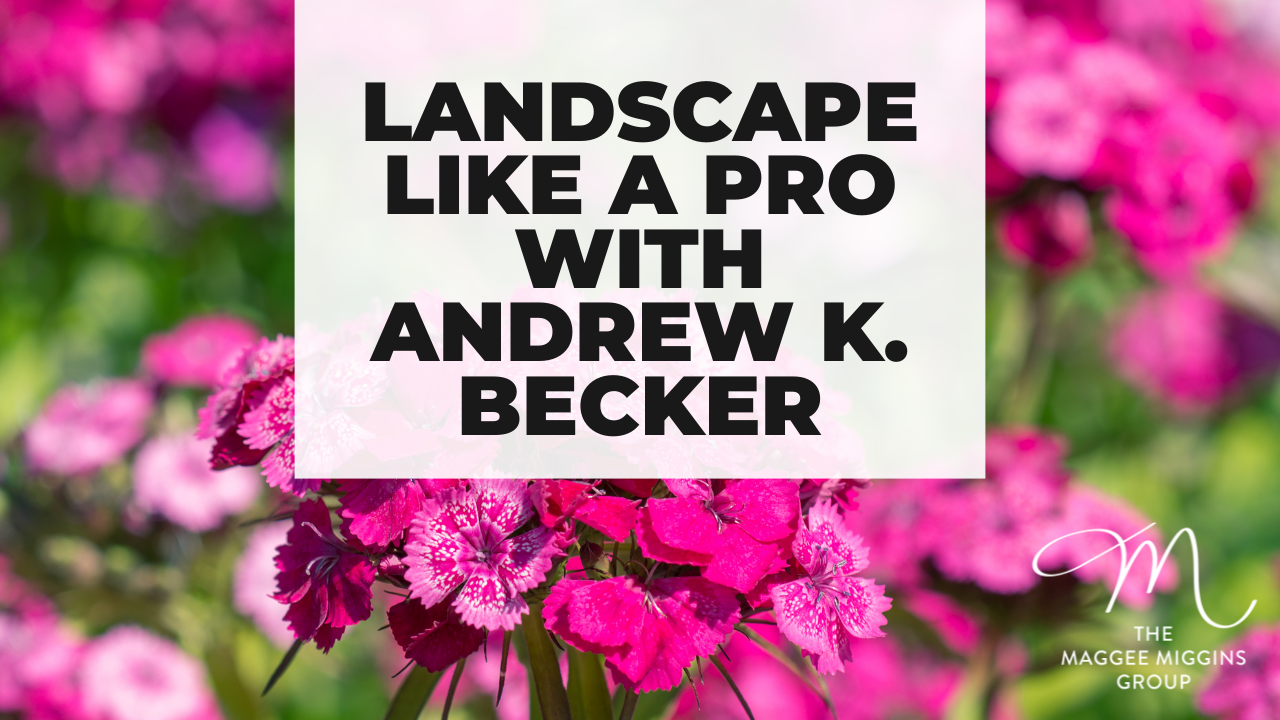 We spoke to Andrew Becker, CEO of Andrew Becker Enterprises, a Millburn based Landscaping Service Company, to better understand landscape design and how we as homeowners can transform our yards to that beautiful space we see in magazine photos. Even if you don't have a green thumb, these simple guidelines will help take some of the mystery out of planting.
Steps to designing a great backyard and landscape:
Analyze Your Space
Go through a checklist of questions…What area of your property offers shade? Sun? and start to plan from there. Do you have deer that pass through your property? If so, try planting Norway Spruce, Canadian Hemlock, Boxwoods, Hedgehog, Fibernum, Deutzia, Hellebore, Columbine and Ferns. And surprisingly, grasses and blooming lilacs keep deer at bay. Do you need irrigation or drainage? Is your soil wet or dry? Answers to these questions are helpful before you start your planning process.
Great Ways to Have Color All Season
No matter the season, color in your landscape can be easy with a simple plan. Incorporate annuals (a plant that completes its life cycle in a single growing season), perennials (a plant that lives more than two years) and shrubs with different bloom times for continuous bursts of colors. Deutzias make great additions in our area in pink and white blooms. This is a great shrub for a variety of landscapes. Weeping Cherry trees bloom first followed by the Viburnum, and the Deutzia's. Roses, Peony's and Hydrangeas are also great additions. Another easy way to create pops of color is by planting annuals in pots near your front door or back patio. Begonias, hostas and black eyed susans are great options.
Andrew's Favorites
Renunculous is one of Andrew's favorite flowers. They bloom in March and the beginning of April. They are great for container planting but watch out because deer also love them. Hostas and riverbed rocks are also a favorite. Together they make a great combo. The river rocks are perfect for tough spots where grass can't grow because of drainage issues. Adding hostas is a perfect addition because they thrive in shade and low moisture. He also loves the butterfly bush which is beautiful for not only color but also will grow up to 5 feet and attract gorgeous butterflies.
What about organic weed killers?
If you are adamant about not using harsh chemicals, there are organic options. These options are usually not as effective, but they are getting better every year. You may also want to consider a tick treatment on the lawn once a year.
Before and After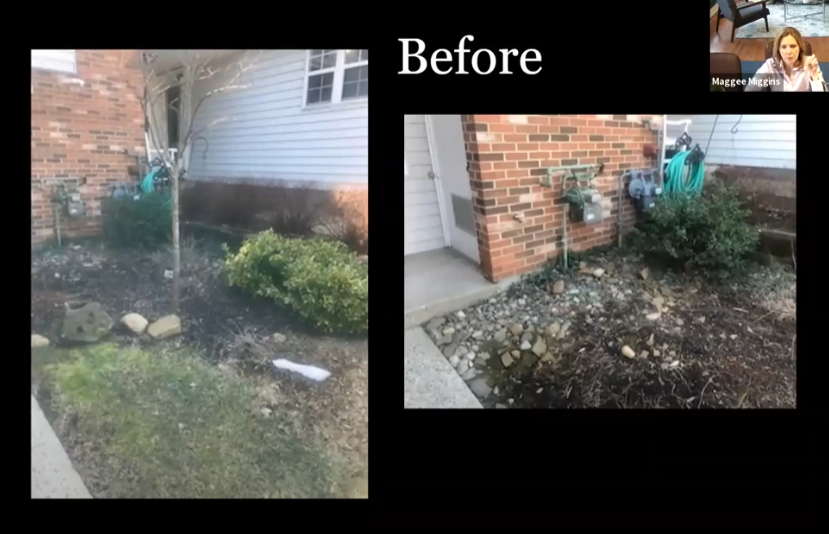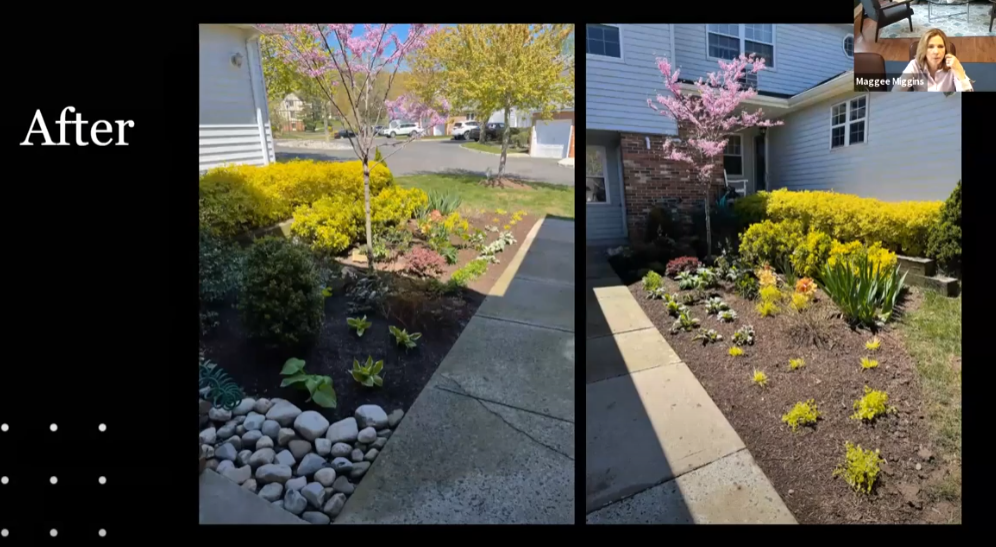 Mulch
Hemlock, Pine and Cedar mulch are the best types of mulch and will last throughout the year. Recycled and dyed mulch are not as effective and not only have a strong odor but also attract weeds and mold.
Grub Damage
Grubs are worms that eat through the lawn. If you have irregular patches of brown grass or your grass feels very spongy and will pull up easily, then you probably have grass infested with grubs. GrubX is very effective at removing grubs from the lawn.
Where to Find Garden and Lawn Supplies
For more information, contact Andrew:
Andrew K Becker - Landscape Contractor 973-376-5186