Paint and Declutter: It's That Easy | The Maggee Miggins Group
Posted by Leslie Crowe on Friday, March 19, 2021 at 2:16 PM
By Leslie Crowe / March 19, 2021
Comment
Maggee Miggins and The Miggins Group present a webinar with Amy Wax, renowned color consultant and Tina Robinson from The Simple Home Project who walk us through how paint and decluttering can transform your home.
Here is a break down of the video:
Painting and Decluttering Your Home to Sell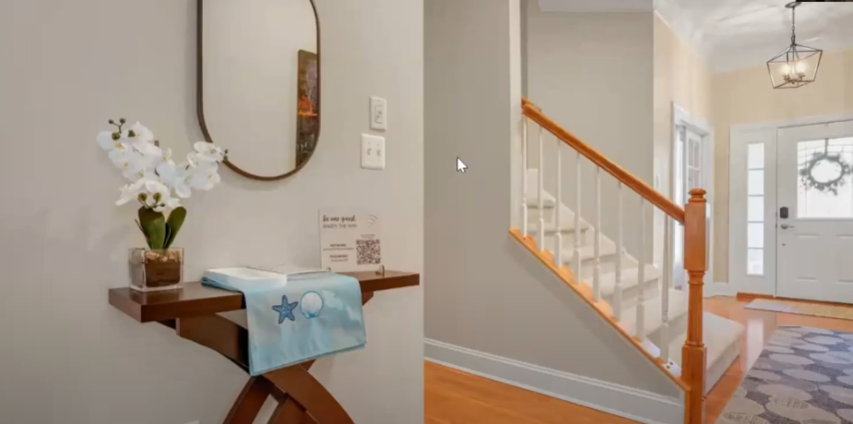 The Power of Paint
Everyone loves a staged home, even if you don't plan on selling. First impressions are key when planning the paint theme for the house, especially on the entryway or vestibule. Most people simply go for white, which is stark and uninviting. Amy recommends something warmer. Stay away from greys and colder colors and stick with warmer colors, taupe, beige etc... with white trim that shows off the architectural detail.
Keeping things neutral is also key. Keep in mind that anyone could live here when they entry, not necessarily defined by style or age. To appeal to all potential buyers, the colors should be universal.
Also, lighting makes a difference when choosing paint colors. In some areas, warmer colors can look cooler and vice versa. Natural and artificial light matters when choosing colors for the entrance.
Open Floor Plan Challenges
Painting a room with an open floor plan doesn't mean the entire area needs to be the same color. Choosing a different color for an eating area or living area can make the space feel larger as if it actually is another room, without sacrificing the open floor plan look. Rather than having a nook in the space, choosing a different color for the eating area makes it feel as if it's another room altogether. Everything in an open space doesn't have to have the same color. Create different identities in different areas of one open floor plan. Even in a stairwell, separate colors can make it feel separate from the main room.
Home Office
Every home needs a home office. Even if it's a small space, having a home office will make the entire house seem more usable. This is a great option for smaller bedrooms that may seem cramped with a bed, seem generous when turned into a home office.
Bedrooms
In rooms that don't have a lot of architectural design or interesting features, color really matters. Finding a relaxing color that is neither masculine or feminine and offers a relaxing vibe is the key. Grey has sort of come and gone and offering a new shade, such as this light mint will be more memorable but still offer a soft palette that can go with any design features.
Gender-neutral colors can also be a clean and clear palette that will offer warmth but can go with just about any style for anyone. From here, creating an accent wall is what brings the room to life and gives it some character, and distinguishes each room from another. Navy blue is a classic color for just about any room. Too many walls broken by windows may not benefit from an accent color so be cautious when using an accent color. Try to use them only on rooms that don't have a lot of distinguishing factors.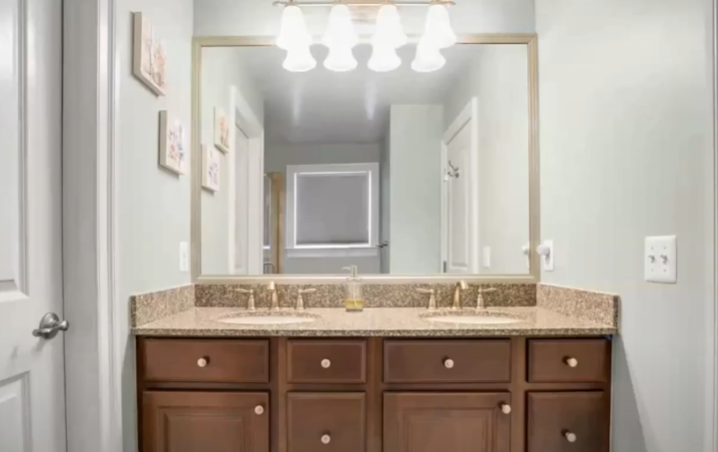 Using Wood Furniture
Wood can be very versatile if you work with it rather than against it. Using it as the accent color and adding it as the color of the room rather than fighting against it will offer a softer, more inviting feeling to a space. If a room has too many textures going on, let them stand out by choosing a softer, more pale color on the walls so that no one feature is competing against the other.
When working with smaller rooms that have a lot of corners, or is broken up into doors and windows, using a lighter trim without going completely white will blend better.
Odd Shaped Room
Giving odd-shaped rooms color will help them have an identity, which buyers really like. Having a blank space that could easily be used as storage, yet turned into a usable room with color, will appeal to buyers and add more value.
In an attic space with shorter walls, only identify the space if the walls are high enough to make sense. If they are shorter, say 2 feet high, blending the color into the ceiling will make the space seem larger rather than identifying the walls with a different color as the ceiling.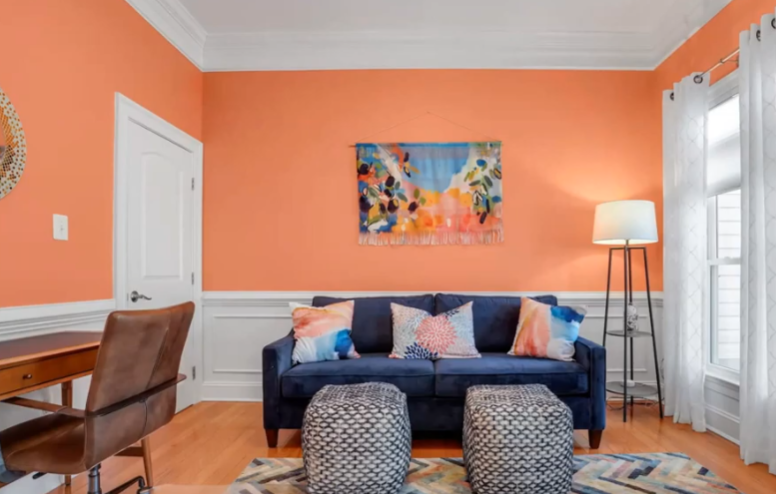 Statement Room
Statement rooms give everyone something to remember. A pop of color here or there can definitely make a room stand out and be memorable. Too much may be distracting so be cautious with the accent rooms and statement colors.
Colors of 2021
Urbane bronze is Sherman Williams's color of the year, which is a dark bronze offering a rich color for any accent room.
Aegean Sea is Benjamin Moore's color of the year. Both are bold and unique and can be used beautifully in any home.
Decluttering by Tina Robinson from The SImple Home Project

Why Declutter?
Makes the home more inviting
Easier Clean up!
Lightens the mental load
Get Prepared:
Identify sources of disposal: Donation centers or places to sell clothing and furniture.
Designate boxes for items: DONATE | SELL | TOSS | RECYCLE
Uniformity, labels, and ways to tuck items out of sight are really what buyers are looking for. However, cabinets can be organized with clear bins so you know what you have and can easily see what you need quickly. Creating zones for cabinets and pantries can organize the 'stuff' quickly for easy reach.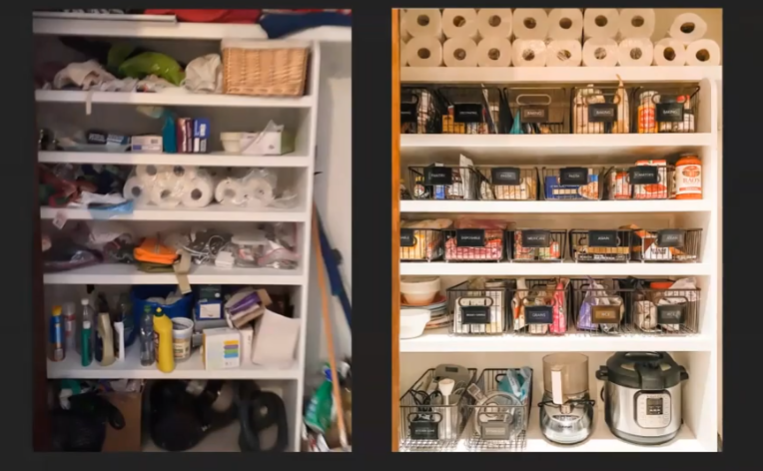 Take out items first and get rid of things before trying to organize. Bins, baskets, or containers are great ways to organize and categorize items in your home so you know what you have and can access it quickly.
What to do with the stuff:
DONATE:
Furniture - schedule a pick up with your local Goodwill or Salvation Army
Household Items - Goodwill, Thrift or charity shop
Baby Toys and Kids stuff - Post on your local parenting group or donate to a women's shelter
Clothing - Charity, Thrift, Salvation Army or Goodwill.
Clear the Clutter
While you need to function in a space, such as the kitchen, keeping counters clear and clean is the key. Personal pictures, personal memorabilia, a lot of appliances or items that are out on display should be carefully put away. Artwork is okay to stay on the walls for visual interest unless it's offensive.
Painting and Decluttering are definitely the two main ways to stage your home. Feel free to contact either Amy Wax 877-COLOR911 [email protected] or Tina Robinson 917-370-9696 or [email protected] for tips on painting, organizing and staging your New Jersey home for sale today!