Pros and Cons to Building vs. Buying a Home
Posted by Leslie Crowe on Thursday, April 8, 2021 at 6:49 AM
By Leslie Crowe / April 8, 2021
Comment
If you've ever considered owning your own home, you may have wondered at some point which is better: buying a home or building your own home? There are certainly advantages and disadvantages to both; and depending on a number of different variables, one or the other may be more suitable for you. To help you decide which is more appropriate for you, consider some of these pros and cons: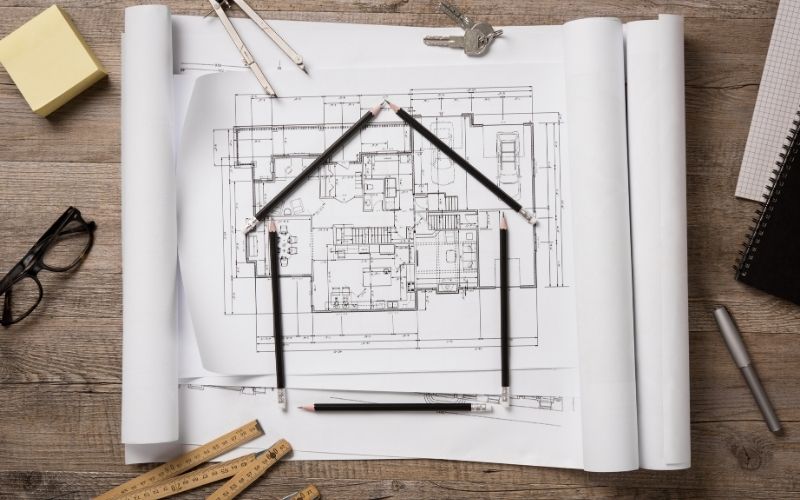 Buying a Home Pros
According to Statista.com, over five and a half million people bought a home in 2020. It's not a stretch to say that the majority of homeowners end up buying a home rather than building one. Here are a couple of pros:
Convenience
Like with many other aspects of our society, buying a home today is truly convenient compared to building your own. When you move to buy a home, the seller is just as ready to move as you are; therefore, the process of moving in once the deal has been settled is much faster because the home already exists. You don't have to deal with the long process of hiring a builder to build the home on a piece of land and then waiting several months before the project is complete.
Cost
No matter which path you take – buying or building a home – you will face many expenses along the way. Despite all that, buying a home is typically, but not always, cheaper than building one. Once you have a pre-approval from a reputable lender, you can use a mortgage calculator to predict how much money will go into buying the home and affording the interest rates over time.
Buying a Home Cons
On the other hand, there are some cons to buying a home. When it comes to an existing home, you're pretty much stuck with what you get up front. Sure, you can make modifications and renovations in the future; but at the outset, you may not necessarily get what you would prefer. An older home will also be more likely to have internal issues that will crop up sooner than if you had built a brand-new home.
Building a Home Pros
Customization
One of the biggest contrasts between buying and building a home involves customization. When building a home, you have great control over how you want the house to look. Everything from the size of the home to how many rooms to appliances to cabinets, floors, and the like – all of these items are within your grasp.
Energy Efficiency
Because your home has been newly built, it will be up to code and contain the most energy-efficient means of operating within the home. That means appliances and electricity themselves will be the most efficient in saving you money and protecting the environment.
Peace of Mind
As stated earlier, building a home means you get the latest and greatest quality of materials, so you don't have to worry about repairs and overall maintenance for years to come. That ultimately gives the added peace of mind that buying an existing home may not be able to provide.
Cons
There are potentially many downsides to building your own home that can creep up on you if you aren't prepared. For instance, building a home means you need a piece of land on which to build upon. Getting all of that ready can be a long, tedious process – not to mention costly.
It also takes much longer to have the home move-in ready than it is for an already existing home. If you're looking to move quickly for a job opportunity, this could be devastating. You also don't have nearly as much negotiation room as you would if you were dealing with a home seller for an existing home.
There are certainly positive reasons to either buy or build a home. Knowing all of the upsides and downsides can help you appropriately prepare so you aren't financially devastated from surprise expenses.
Still on the fence? Give us a call at any time to discuss your options, what may be available in the Essex, Union, or Morris County area, and what makes more sense to you, your family and your budget.