Livingston Homes for Sale
Real Estate in Livingston New Jersey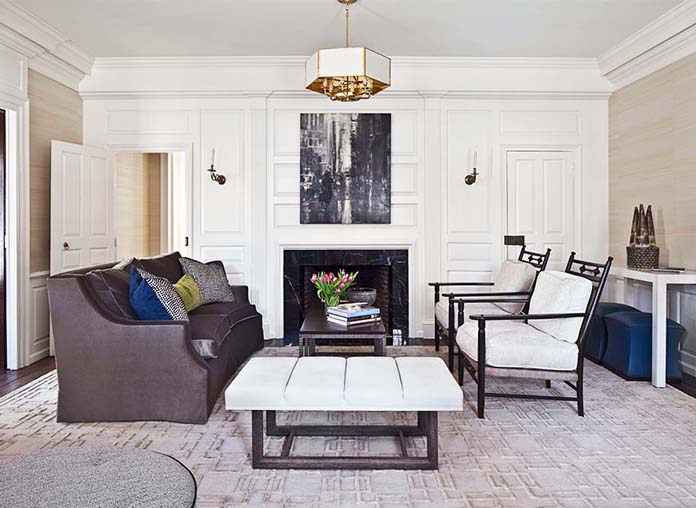 With a population of approximately 27,000 residents, Livingston has a lot going for it. Thanks to well-managed growth and development in recent years, Livingston has quickly emerged as one of the most desirable places to live in the Garden State. Livingston real estate owners definitely appreciate the proximity to New York, Newark, and other nearby cities, yet benefit from the township's unique identity and small-town atmosphere.
Livingston is a beautiful community with residents who prioritize the wise use of green spaces. There are hundreds of acres of parks that include hiking trails, woods, playgrounds, ball diamonds, soccer fields, basketball courts, fishing ponds and so much more. Notable parks include Prospect Park, East Hills Park and Livingston Dog Park. The Riker Hill Complex encompasses three of those parks—Riker Hill Art Park, Becker Park, and Walter Kidde Dinosaur Park. The township's recreation department manages a range of programs, from youth and adult sports to classes for seniors. Read on below the listings for more information on Livingston.
Included below are homes for sale in Livingston. If you would like more information on any of these Livingston real estate listings, just click the "Request More Information" button when viewing the details of that property. We would love to provide you with disclosures, past sales history, dates and prices of homes recently sold nearby, and more.
And, if you haven't already, be sure to register for a free account so that you can receive email alerts whenever new Livingston listings come on the market.
Livingston
December 4, 2023
$1,750,000
Med. List Price
More on Livingston New Jersey
Livingston New Jersey is a township in Essex County surrounded by Roseland, East Hanover, Florham Park, South Orange, and Chatham. It's home to roughly 30,000 residents and is a small, Inc. community since about 1813. Portions of the original township were later taken from Fairmont and Roseland and today, the small community, named for William Livingston, the first governor of New Jersey, offers that small-town feel with a rich history.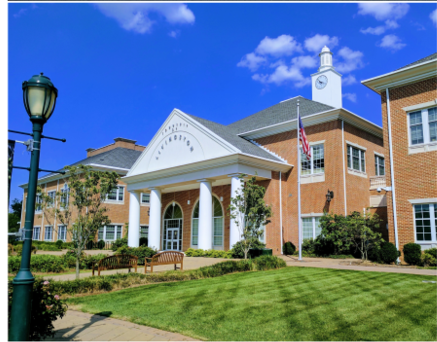 Livingston History
William Livingston served as governor for 13 terms before he died in 1790 and the Township of Livingston is named after him. The Township got it started in 1702 when settlers from Newark purchased a tract of land that encompassed the areas now known as Caldwell, Livingston, and West Essex. The first town meeting was held in 1813 when the townspeople decided that the area should be run by a mayor and a township committee. With less than 100 residents, mostly farmers, William Livingston was elected and the Township's growth began. In the early years, farming and lumber were the main sources of income followed by shoemaking and a vibrant dairy business after the Civil War. The first school was constructed in 1783 where the Roosevelt Plaza is today. Even though the population grew slowly because it wasn't close to a primary rail line, eventually Mount Pleasant Ave., which currently runs through Livingston, created more of an influx of residents between 1813 and 1920.
From the 1920s to the 1960s, the area became a commuting suburb after the invention of the automobile and the construction of hard-surfaced highways. After World War II, many housing developments and subdivisions replaced farms and pastures leading to more people moving to the Livingston area. Between 1950 and 1960, the population more than doubled and peaked in 1970 with about 31,650 residents.
In 1957, a new form of government including the Council manager form was started in Livingston and the Town Council made up of five Livingston citizens was created. Each year a mayor is chosen from among the members of the Council. Today, Livingston's residents enjoy a comfortable, suburban lifestyle with easy access to New York City and other New Jersey towns and suburbs. With several interstates, the Garden State Parkway, the New Jersey Turnpike, and Route 24 are all close to Livingston making it a great place to commute to and from.
Livingston Schools
Livingston is served by its own Livingston Public School system serving students in pre-kindergarten through 12th grade. The district is comprised of nine schools with over 6,000 students and nearly 480 teachers with the student to teacher ratio of just 12 to 1. The system offers six elementary schools, two middle schools, and a comprehensive high school that received the US Department of Education's Blue Ribbon Award in 1998. Livingston's Senior Youth and Leisure Services operates two community swimming pools, sports courts, playgrounds, tennis courts, youth and adult athletics, and several different programs for youth, adults, and seniors alike.
Why Live in Livingston?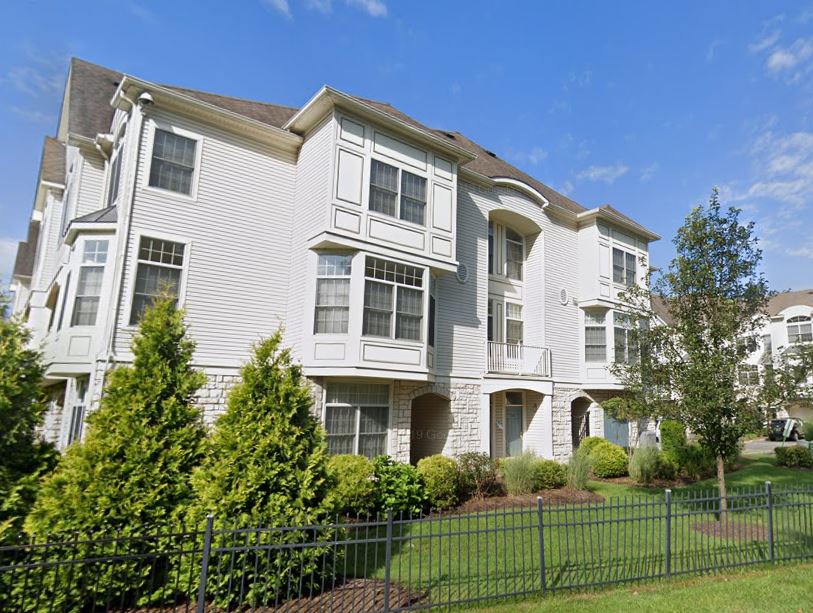 Livingston is primarily a bedroom community, meaning many residents work elsewhere, but more businesses than ever are arriving and thriving. Livingston Mall is a hot shopping spot in town, as are the stores on the Route 10 shopping corridor. Office parks, especially on Eisenhower Parkway, are attracting even more residents. Thanks to I-80 and I-280, the Garden State Parkway, the New Jersey Turnpike and Route 24, residents are now provided with easy and convenient access to the surrounding areas and beyond.
Livingston has a variety of parks and recreational activities with more than 470 acres of wooded parks with fantastic hiking trails in and around Livingston. Nearly 1800 acres are zoned to be preserved in their natural state, which is about 25% of the total land in the Township. With several smaller parks and open spaces dedicated to sports and recreation, there's never a lack of outdoor activities and things to do.
The Riker Hill Complex or, Riker Hill Art Park, is a park located on the border of Livingston and Roseland. As a former US Missile Tracking Base, the 42-acre complex was purchased from the federal government for one dollar in 1974. The building, which once was home to armor facilities has now been transformed into 38 distinct art studios. You'll find paintings, fine jewelry, ceramics, glassblowing, photography, sculpture, and ceramics. It's a beautiful place to explore and find that one-of-a-kind gift.
If you're into performing arts, Livingston is the place for you. There are four distinct performing arts organizations: Livingston Symphony Orchestra formed in 1960, the Livingston Community Players, a local theater based organization, the Children's Theatre of Livingston, and the New Jersey Ballet, a major ballet company based out of Livingston. It's recognized nationally and internationally with tours in Europe, Asia, and throughout North America.
Livingston, while primarily a suburb with residential communities, still offers a variety of shops and restaurants in three main shopping areas: the center of town or the Livingston Town Center, is a mixed-use development complex with several restaurants and locally owned establishments. The Livingston Mall, located at the southwestern corner of town offers larger box stores such as Macy's and Lord & Taylor. And finally, the Route 10 Shopping Corridor extending to East Hanover including the Route 10 Farmers Market, a popular, year-round market serving up locally grown produce, meats, cheeses, and artists and crafts for over 35 years.
"My grandparents moved to Livingston when they first had my mother. She had always loved the atmosphere of this unified town. After college, she decided to move back and raise me and my sister here. I was born and raised in Livingston and I wouldn't have it any other way. There is always something to do; whether it be walking into the Town Center with friends, going to the mall, or attending the various events held in town. Although I moved away to attend college, I will always find Livingston to be my home. I am proud of where I grew up and plan to move back to raise my children there as well!" - Niche.com
Livingston Real Estate
87% of Livingston residents own their own homes and there's a variety of styles and designs to choose from ranging in price anywhere from $500,000 to over $2 million. Condominiums, townhouses and single-family homes are spread out throughout this beautiful bedroom community. Whether you're looking to be close to shopping and restaurants, looking to be close to schools or the Canoe Brook Reservoir, or you're searching for the ideal spot for commuting to and from the area, you'll find exactly what you're looking for in Livingston, New Jersey. Browse available listings above or simply contact our office at any time to schedule a showing. We are your Livingston Real Estate Experts and would love to help you find or sell your home in Livingston today!
Contact a Livingston Realtor®
Images by By Scott Brody - Own work, CC BY-SA 4.0, https://commons.wikimedia.org/w/index.php?curid=65459911