Montclair Homes for Sale
Real Estate in Montclair New Jersey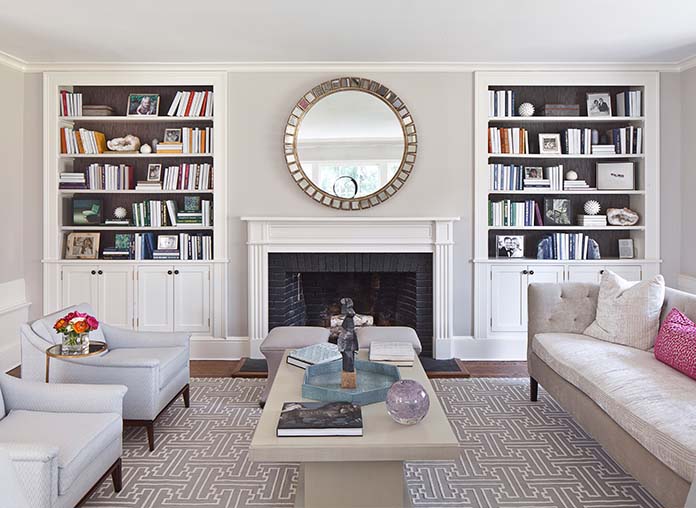 Montclair's economy is stable and growing more diverse every year. With several commercial sections of the city, residents can dine and shop at a wide range of establishments, from mom and pop businesses to national chains.
Getting around this suburban community and connecting with nearby cities is easy thanks to NJ Transit buses and DeCamp Bus Lines. There are also seven rail stations in Montclair for the NJ Transit Rail system, connecting the community with New York via the Hoboken Terminal and Hackettstown to the west. Road travel is accomplished via U.S. Route 46, New Jersey Route 3, and New Jersey Route 23, among others.
Included below are homes for sale in Montclair. If you would like more information on any of these Montclair real estate listings, just click the "Request More Information" button when viewing the details of that property. We can provide you with disclosures, past sales history, dates and prices of homes recently sold nearby, and more.
And, if you haven't already, be sure to register for a free account so that you can receive email alerts whenever new Montclair listings come on the market. Read on below the listings to learn more about Montclair.
Montclair
September 24, 2023
Learn more about Montclair New Jersey
Montclair History
2018 was Monclair's sesquicentennial (probably one of my favorites words to say!) but that means the 150th Anniversary of the town! While the town may have been actively incorporated for 150 years, it actually got its start back in 1666 with the founding of Newark by English people from Connecticut. The Newark settlement extended westward to First Mountain and the first settlers built a home in 1694 at the present intersection of Orange Road and Myrtle Avenue. The frontier settlement called Cranetown morphed into the southern part of Montclair.
During the Revolutionary War, First Mountain provided observation points for the movements of the British to the east, and beginning about 1800, several developments led to the transformation of Cranetown into a small commercial center. As the settlement and construction group, the major Bloomfield Avenue increased the flow of commerce and eventually became a separate township, which included the future Montclair. The village of Cranetown became known as West Bloomfield.
Once the railroads came into play around the 1850s, the Newark and Bloomfield Railroad Company inaugurated regular service to West Bloomfield changing trains at Newark and taking a ferry from Hoboken. People could travel to and from various places within about an hour or two and this attracted a lot of people to the country setting, which is now Montclair. When Bloomfield authorities declined a bond issue to underwrite another railroad, Montclair residents secured charter for a separate township. In 1868, the Township of Montclair was created and another railroad went forward so that by 1873, the Greenwood Lake Line was completed with five stations in Montclair commuting as many as 6,000 people daily to and from New York City and surrounding communities and townships.
As the population grew, New York businessmen and their families built homes along the mountainside and this brought in a country-style town with convenient access, less than 20 miles from the city. There was a notable artist colony that began in the 1870s including the landscape painter, George Inness. Dedicated community leaders encourage superior schools, an excellent public library system, a distinguished art museum, and many influential churches. By the 20th century, this richly diverse population characterize the countryside community.
Following World War II, there was a tremendous expansion of the metro area and new suburbs popped up throughout the hills and valleys with shopping malls, corporate offices, and while no longer necessarily a country town, Montclair tried to preserve its character as a gracious residential community. In 1977, the Board of Education established a system of magnet schools to achieve racial balance and enrich the curriculum.
Today, Montclair is home to about 40,000 residents and while they don't like to be referred to as a "bedroom community" it is definitely a family-centered town. Its heritage in education, innovative public and private school programs, expanded offerings from Montclair State University as well as a seasoned community, all enhance the charm and heritage that has become Montclair Township.
Things to do in Montclair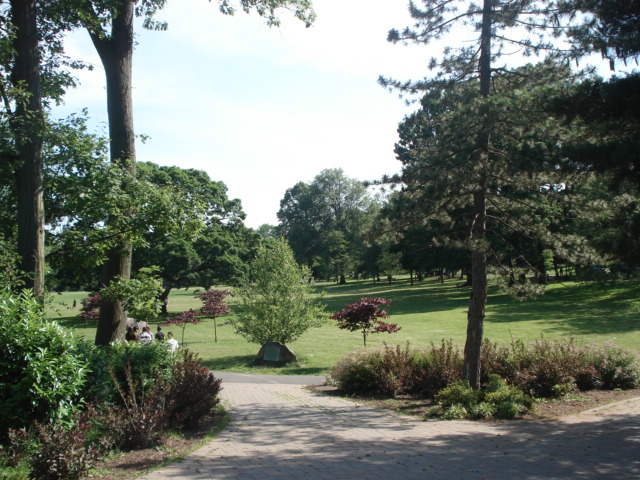 When it comes to things to see and do in Montclair, it's not hard for residents to fill their days with interesting and fun-filled events. The arts play a big role in Montclair life, and there are many art venues to enjoy. Live theater and performances from groups like The Montclair Operetta Company, The Wellmont Theater, Kasser Theater at Montclair State University and the Studio Playhouse are just a few of the live theater houses that give performances year-round. The Montclair Art Museum is another highlight of the arts scene in Montclair, and several other galleries are located in the Bloomfield Avenue Downtown District.
Stepping back in time again, the beautiful Van Vleck House & Gardens provides a private estate as the creation of successful businessman Joseph Van Vleck Senior when he moved Montclair in its infancy in 1868. This beautiful Italian villa offers lushly landscaped grounds, beautiful native gardens that have developed over generations, and gorgeous hybrid species of rhododendrons and azaleas. These gardens are open to the public all year round and host a variety of events and occasions.
The Presby Memorial Iris Gardens is the world's largest non-commercial garden dedicated to irises. Spread over nearly 7 acres, this park-like setting along Upper Mountain Avenue is open to the public free of charge. It was established in 1927 to honor noted horticulturist Frank Presby and features a world-class collection of over 10,000 individual plants and six species, with over 3,000 different named varieties of irises.
The Montclair Film Festival plays a huge part in the community and showcases filmmakers from around the world, which helps put Montclair on the map. This festival was established in 2012 and offers a unique glimpse into the filmmaking process, perfect for aficionados, critics, directors, actors, and film lovers alike. The festival offers over 80 films screened at multiple venues around Montclair held each October.
Dining
Montclair also has some delicious eateries, bistros, and restaurants around town. Da Pepo is definitely one of our favorites named for Pasquale Orrico, or Pepo. From a rich heritage in 1951 searching for a better life in the United States, this classic southern Italian comfort food has definitely made a name for itself in Montclair. Be sure to check out the delicious Pepo's Board with local meats and cheeses, olives, figs and bruschetta or homemade pasta like penne puttanesca and orecchiette barese.
The tiny Brazilian restaurant called Samba is in the heart of downtown Montclair. For a true taste of Brazilian elegance that's also gluten-free, step back in time with the unique Brazilian flair for delicious food for brunch, lunch, dinner and dessert. Some of our favorites include Brazilian's national dish Feijoada, slow-cooked pork sausage and black beans, pork ribs, bacon, orange slices collard greens, and the delicious vinaigrette sauce.
Greek Taverna is definitely authentically Greek. Whether it's sautéed muscles in a rich and fresh tomato sauce, Frito Misto deep-fried seafood and vegetables or fabulous spanakopita and flamed greek cheese, if you're searching for the best Greek food around, this is it!
But this is just a small sampling of some of the delicious food you can find in Montclair, New Jersey. Egan & Sons is an authentic Irish pub, enjoy fantastic vegetarian food at the Mesob Ethiopian Restaurant or a cozy little Mediterranean-style artisanal food shop called Mishmish Café, there is a different taste and flavor for just about anyone.
Montclair Schools
Montclair operates its own Montclair Public School system and serves students kindergarten through 12th grade. The entire district consists of seven elementary schools, three middle schools, and one high school. It has a total enrollment of about 6,800 students with a student-to-teacher ratio of 12 to 1.
It's also home to the Montclair State University founded in 1908 as a New Jersey State Normal School at Montclair. This public research university is the second-largest university in New Jersey with over 21,000 students.
Montclair is also home to several private schools such as the Montclair Kimberly Academy, Montclair community Pre-k, Virginia Harkness Sawtelle Learning, Maria Montessori Early Learning, Montclair Cooperative School, and Trinity Academy.
"While I have since graduated from Montclair High School, I can honestly say after the fact that I appreciate the insight and high school experience I was allowed. Just like any other suburban high school, there are cliques, parties, the whole 9 yards. Although, the experience at Montclair High was so much more than that. Compared to those in my university, I was given a more comprehensive and diverse look at what the world could be like. Everyone at this school, in this town, coexists quite harmoniously. Not perfectly, nothing is perfect, but compared to those I've spoken to outside of Montclair, the environment at Montclair High is unmatched" - Niche.com

"My son is an active, bright student who was discouraged when he started at this school. After just a few weeks, he became interested and motivated and remains excited about school. He even loves his homework assignments. Love Hillside" - Great Schools
Montclair Homes for Sale
Homes for sale in Montclair are diverse, with many located in historic or otherwise well-established neighborhoods. There are six historic districts located in Montclair, with architecturally significant homes and buildings designed by notable architects. These blend well with newer homes in planned communities, apartments, condos and student-style housing. The diversity and range of real estate options in Montclair will definitely please even the pickiest home buyers.
Contact a Montclair Realtor®