Morristown Homes for Sale
Rich in history with a charming downtown chalked full of great restaurants and shops, it's easy to see why folks love this little home town. Included below are homes for sale in Morristown. If you would like more information on any of these Morristown real estate listings, just click the "Request More Information" button when viewing the details of that property. We can provide you with disclosures, past sales history, dates and prices of homes recently sold nearby, and more.
And, if you haven't already, be sure to register for a free account so that you can receive email alerts whenever new Morristown listings come on the market.
Read on below the listings for more information about living in Morristown, NJ
Morristown
September 24, 2023
Living in Morristown New Jersey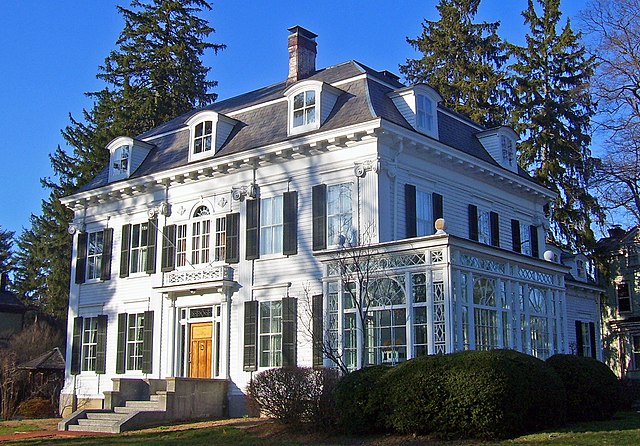 The lively little town of Morristown New Jersey sits at the intersection of Highway 202, South Street, I-287, and Highway 124 and Borders Cedar Knolls, Morris Township, Morris Plains, and Madison. It's the county seat for Morris County. It's been called "the military capital of the American Revolution" because of its strategic role in the rich history of independence from Great Britain. It's easy to see this history throughout the town in several locations collectively making up the Morristown National Historic Park. Nestled in the north-central part of New Jersey, Morristown has deep colonial roots.
Originally settled in 1715 by colonists from New York and Connecticut, the County of Morris was established in 1739 pulling in portions of Hunterdon County. It was named for the popular governor of the province, Lewis Morris who established land ownership rights for other colonists moving to the area. It was officially incorporated as a town in 1865 within Morris Township and formally set off from the Township in 1895. Today, it's home to about 19,000 residents and spans a total of about 3 mi.². It's considered part of the 21 pairs of "doughnut towns" in New Jersey where one municipality entirely surrounds another.
Things to Do in Morristown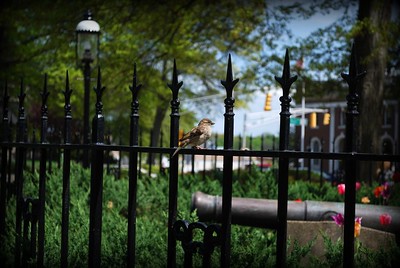 Although small, the charming little downtown area provides a variety of activities and things to do. Literally in the center of town is Morristown Green, a historical location for town events. This is the former market square for Morristown's Colonial Days and the site of several Revolutionary War and Civil War monuments. It's also home to the Morristown Jazz & Blues Festival every August as well as several free concert series produced by the Mayo Performing Arts Center in town. This small part of town is surrounded by historic churches, a colonial courthouse, and a vibrant shopping and restaurant district.
Historic Speedwell is a 7 acre National Historic Landmark dating back to 1838 at the start of the Industrial Revolution. This three-story, interactive, telecommunications Museum features several 18th-century buildings, a visitor center, guided tours, and special events year-round.
Just 25 miles west of New York City, Morristown is not just a hub of rich culture and history but modern activities and festivals as well. If you're planning on living here, fine dining, shopping, and fabulous entertainment is just minutes away but it's also a day-trip-worthy town. Washington's headquarters is one of 12 national parks located in the state and is a great experience for any history buff or family. At Jockey Hollow, you can see soldiers encampments and learn about life during the Revolutionary war. The Schuler Hamilton house where Alexander Hamilton courted Elizabeth Schuler in 1780 is also located downtown or you can spend an afternoon at the Morris Museum, a great place for kids of all ages with great family events and a pay-as-you-wish on the second and third Thursday of every month. While there, check out the Bickford Theater or the Frelinghuysen Arboretum with an impressive collection of unique trees and native shrubs as well as an education center for children, families, and nature lovers.
For those that prefer more indoor fun, check out Morristown Game Vault, a family fun location and video arcade perfect for classic gaming, pinball, and button pressing entertainments. The McCulloch Hall Historical Museum is a beautiful colonial-style mansion built in 1810 featuring nine art room galleries with revolving exhibits. It houses the largest collection of works by political cartoon artist Thomas Nast, who used to live across the street. The Fosterfields Living Historical Farm is a great place to take a horse-drawn carriage ride and experience some old-fashioned fun with great seasonal programs year-round.
Head on over to the Morristown Farmers Market every Sunday from June through November for fresh and seasonal produce, fantastic baked goods, meats, cheeses, and artisan goods.
Eat, Drink, and Be Merry in Morristown
The downtown Morristown area spreads out from the green into several streets all with shops, restaurants, and commercial services. There are a variety of places to eat throughout the downtown area and here are just some of our favorites.
Starting from the heart around the green is the Committed Pig, fantastic sweet potato waffle fries, and delicious burgers. It's just off of South Street and within easy walking distance to other shops and restaurants. Iron Bar is another hotspot located in downtown Morristown featuring fabulous nightlife, sports options, handcrafted drinks, and options for private parties and events.
Grasshopper off the Green is our favorite Irish Pub with live music each week and a delicious Irish fare with a twist. Check out the Pennsylvania Dutch pretzels, Hopper loaded fries, potato leek soup, Irish pub nachos, and for those that like a little fusion with their dish, Ahi Tuna and Southwest eggrolls. There's always something for just about any taste at the Grasshopper.
Hang out with friends at Hops Craft Bar. This microbrew pub not only has some of the best beer in town but delicious pub-style fare like calamari, mozzarella sticks, pretzel sticks, quesadillas, and a variety of salads for those that try to stay on the healthy side while enjoying a delicious draft brew.
The fun Western-themed Horseshoe Tavern is a great place to listen to live music, enjoy delicious food like ravioli and shrimp tacos or book your next private party in one of their amazing venue rooms. The Sushi Lounge of New Jersey is our favorite spot for delicious rolls and nigiri and is located right downtown with another location in Hoboken.
This is just a small sampling of some of the 30+ restaurants in downtown Morristown New Jersey. Make sure to try them all because there is a taste and cuisine for just about anyone.
Morristown Schools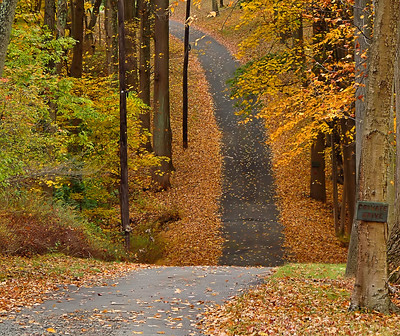 Morristown is run by its own Morris School District, a regional public school district that serves students in pre-kindergarten through 12th grade from both the communities of Morristown and Morris Township. The district is comprised of 10 schools with an enrollment of about 5,200 students and a student-teacher ratio of 12 to 1. Some of the top-rated schools include Morristown high school, Thomas Jefferson School, Frelinghuysen middle school and Sussex Avenue school. Most of the schools received excellent reviews and ratings by students and parents alike. The Morristown high school has been rated one of the best high schools in the Township with about 1,800 students and an 84% graduation rate.
"Morristown Highschool is a fantastic diversified learning environment. I have been offered unlimited opportunities for growth and development in studies. I am enrolled in the Stem program which has been instrumental in furthering my education in the field of sciences. There are so many clubs offered at Morristown Highschool that there is something for everybody. The administration is so organized. The principal Shaun Manning is tops on his field." - Niche.com
Morristown Real Estate
Morristown has definitely been a draw for anyone looking to live in the major metro areas of Morris, Union, or Essex County. With a short distance to New York City, it makes a beautiful place to call home and an easy commute. It's really the downtown area and history that draws so many residents to Morristown. Surprisingly, most residents actually rent their homes but there are a variety of home styles and prices to choose from. From beautiful 1800s Victorian style homes to larger lots of up to an acre, there's a variety of architectural designs, primarily historical, with a few modern elements thrown in. It's been known as a great spot for young families who simply run out of space in Jersey City, Hoboken, and Manhattan but also works well for empty-nesters who have decided to downsize from larger homes in the nearby suburbs.
People looking for pedestrian-friendly, walkable communities that have easy access to commuter trains and highways, Morristown has all the conveniences of the city in a small-town atmosphere. Home prices average about $700,000 with condominiums and townhouses starting at about $300,000 and luxury homes up to $1 million. Of course, there's the one-off estate here or there that could range over $5 million, but this definitely skews the median home price.
For more information on homes for sale in Morristown New Jersey, browse active listings above or simply contact our office at any time to schedule a showing. We love to help you find the perfect home in Morristown New Jersey today.
Contact a Morristown Realtor®
Images by By ​English Wikipedia user Daniel Case, CC BY-SA 3.0, https://commons.wikimedia.org/w/index.php?curid=4131556 -
b k - Jim Lukach