West Orange Homes for Sale
Real Estate in West Orange, New Jersey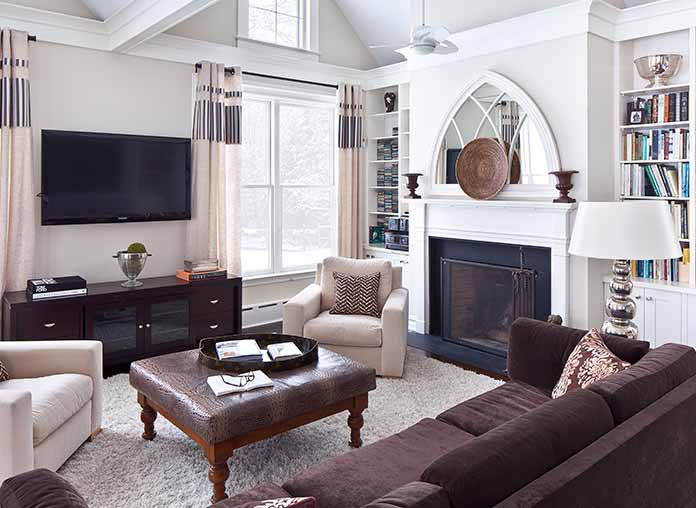 Both picturesque and progressive, the township of West Orange is one of those communities that allow residents to find the perfect balance between what they need and what they want. Bordered by two spacious parks, and found at the base of the Watchung Mountains, West Orange attracts visitors year-round.
Included below are homes for sale in West Orange. If you would like more information on any of these West Orange real estate listings, just click the "Request More Information" button when viewing the details of that property. We would love to provide you with disclosures, past sales history, dates and prices of homes recently sold nearby, and more. Read on below the listings for more on West Orange.
And, if you haven't already, be sure to register for a free account so that you can receive email alerts whenever new West Orange listings come on the market.
West Orange Neighborhoods
West Orange
December 8, 2023
More on West Orange, New Jersey
The township of West Orange is one of the larger communities in the area, with a population of approximately 46,000 residents. Residents of West Orange never make the mistake of thinking their community is just average because they know that there are a number of things that their township offers that can't be found anywhere else.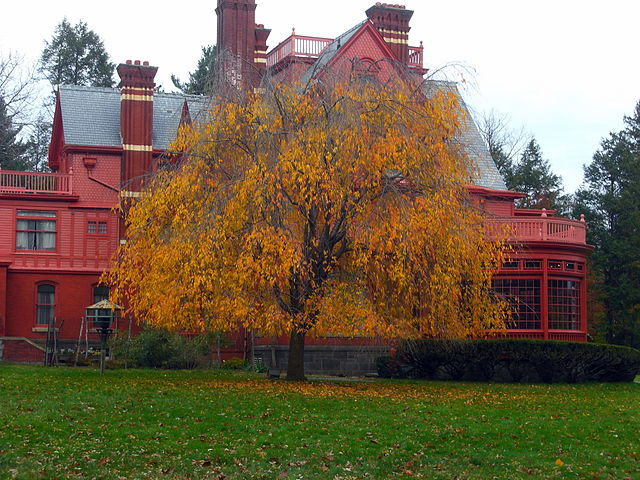 Neighborhoods in West Orange are diverse and provide a unique history and atmosphere for residents who live there. Downtown West Orange is the oldest and most populous area in the township, and the nearby Valley is welcoming more artists into its hip borders. First Mountain is just west of downtown and is primarily suburban with historic homes, large estates, apartments and more modern houses. Pleasant Valley, Pleasantdale, and the Second Mountain areas have homes that range from mid-century to modern, and these are some of the fastest-growing areas in the community. No matter which neighborhood that homebuyers settle in, they are bound to discover the best parts of West Orange are right in their own front yard. [Pictures - Thomas Edison National Historical Park]
There are also several unincorporated communities surrounding West Orange such as Crestmont, Crystal Lake, Llewellyn Park, and St. Cloud.
The oldest and most densely populated part of West Orange is the downtown area. It's also considered "The Valley" and it lies in the low basin along the Township's eastern border with the city of Orange and Montclair. There's a beautiful little downtown area, the Thomas Edison National Historical Park, the local library, and many shops and restaurants in downtown such as the Essex Green Shopping Center, which has major stores such as ShopRight, Total Wine and More, Macy's Backstage, Petco, TGI Friday's, LA Fitness, a few medical clinics and a Panera Bread. Just up the street along Prospect Avenue, north of Essex Green, is a Whole Foods Market, Chipotle, Kim's Sushi and other retail shops and services.
First Mountain ascends the steep hill of the First Watchung Mountain along Eagle Rock Avenue. Within First Mountain are smaller neighborhoods like Hutton Park and Gregory. Here you'll find a mix of Victorian homes, Tudor style architecture, garden apartments, mid-century modern homes and larger estates. The beautiful little enclave of Llewellyn Park was one of America's first planned residential communities built out back in 1853.
Pleasant Valley and Pleasantdale are often referred to interchangeable and are bordered by Prospect Avenue with several midcentury modern suburban neighborhoods, older Victorian homes and several golf courses with professional campuses as well as a few shopping centers. This area is a very walkable, pedestrian-friendly business district with restaurants, stores, churches, and other services.
And finally, Second Mountain is the westernmost section of West Orange, nestled along the Second Watchung Mountain range with many large portions of the South Mountain Reservation, a 2,100-acre nature reserve running along the Rahway River - the heart of the Essex County Park system.
West Orange Schools
The West Orange Public School System operates its own district with an early learning center, seven elementary schools, two middle schools, and the West Orange high school. It also features the Thomas Edison Central Six School, a middle school located at 75 William St. in downtown West Orange.
Many of the schools are rated highly by great schools.org and some of the top-rated include Mount Pleasant Elementary, Redwood Elementary, and St. Cloud elementary with above-average ratings.
"This is an amazing school. The teachers are wonderful. The principle puts his heart and soul into the kids and the school. Whether you have a special needs child or a in advanced placement - you can't go wrong. This is a caring place. Yes, parent involvement is somewhat limited but the teachers will always make time for you and there are a few times during the school year where parents are invited to do something in the classroom with the kids. At this level, the kids are learning - it's okay for parents to back off a little anyway." Great Schools.org
Living in West Orange
West Orange, while tucked next to the mountains, offers a variety of fantastic Parks and Recreation options, especially with the South Mountain Reservation. Coming in at 2,110 acres, this phenomenal nature reserve is part of the Essex County Park system and has hardly changed throughout the years. It's been preserved primarily in its own natural state with a variety of woodlands, hardwood trees, and several creeks and ponds. There's also a reservoir in watershed owned by the city of Orange in the northern tract of the reservation, but it's not the only outdoor option in West Orange, fishing and kayaking is prevalent on the Rahway River and of course the Watchung Mountains nearby offer several elevations of long low ridges of volcanic origin, valleys, and moderate peaks overlooking New York City, Newark, and the New Jersey skyline.
The Turtle Back Zoo is also located in West Orange providing educational programs, unique exhibits, and rotating experiences throughout the year. From family friendly nature clubs to behind the scene tours, the zoo train in Savanna Café, mini-golf safari in the prehistoric playground, pony rides, the endangered species carousel, the South Mountain ice arena, treetop adventures, holiday light spectaculars, butterfly tent, and boating along the waterfront, it would literally take you several weeks to enjoy and experience everything that the Turtle Back Zoo has to offer.
Here's what others have to say about West Orange:
"I recently moved from Pine Hill, New Jersey to West Orange in September 2020. I was looking for a neighborhood with a great school system, public transportation, and close to green spaces. I found an affordable apartment right on the edge of South Mountain Reservation, and have loved waking up in the mornings to take a walk in the forest. West Orange overall feels higher class than I am accustomed to, and the particular area I live on the border of Livingston seems politicized only because of the myriad of voting signs on nearly every lawn during local elections, as this was just my observation during that time. There are high-quality restaurants nearby and the downtown areas seem friendly and walkable once you've driven there."

"I have loved growing up in West Orange! The school system was amazing and the extra-curricular offerings are top notch. Each summer as a child I participated in the Summer Arts program that introduced me to the arts early on. From there I went on to study the saxophone and later became a counselor for the program.

West Orange is a diverse town that truly celebrates its diversity. It is a safe town and the people and businesses have always been warm and welcoming." - Niche.com
Ready to Live in West Orange?
We hope we've given you several amazing reasons to consider West Orange for your next home destination. From townhouses and Victorian-style properties, larger estates, condominiums and midcentury modern homes, the housing options and variety are endless. Start your search online for all homes for sale in West Orange, New Jersey or simply contact our office for a customized list of homes and property that meet your search criteria and price. And welcome home… To West Orange!
Contact a West Orange Realtor®
By Jared Kofsky/PlaceNJ.com - Own work, CC BY-SA 3.0, https://commons.wikimedia.org/w/index.php?curid=21042102